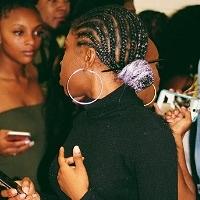 SfM.
Photographer // Journalist
Age: 23
Location: San Diego, CA
Occupation: Media Educator & Social Media Coordinator for Outside The Lens Digital Media Non-Profit 501(c)(3)

Education: Claflin University
B.A. in Mass Communications, Journalism -- Minor in Art, Digital Design '19
She is a South Carolina native whose southern roots have molded her into a story teller of truth. She vows to continue to highlight issues of minority communities through mediums of art, journalism and photography. Designing and creating concepts are just two of her passions. When all of these characteristics mixed together the brand, ego and flavor of SfM comes to life.